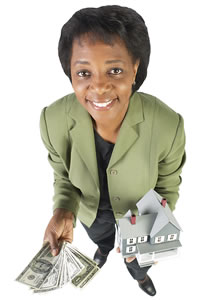 Homebuyer Privileges is an exclusive 1st Source Lending program that provides homeowners, just like you, with unique discounts for your home from top retailers in your area.
With Homebuyer Privileges you'll enjoy:
• Total program savings of up to $7,500
• A shopper-friendly website with online, mobile
and printable coupons and discounts
• Access to over 289,000 local and national discounts
from merchants like Target, Costco, Sears
Commercial, ADT and Papa John's*
• Savings of up to 50% off hotels, air travel, gym
memberships, car care and more!
Imagine how much you can save on the things you need most to make your house a dream home.
Some sample offers our homebuyers will receive :

   Save 20% off ENTIRE Purchase Sign up for Bed Bath & Beyond® emails and get an in-store savings certificate valid for 20% off ENTIRE purchase! Bed Bath & Beyond® carries an extensive assortment of brand name items, exclusive products and unexpected finds for your home both online or in any of our 1500+ stores.

  Save up to 50% on your hotel booking with Member Travel Specials
Member Travel Specials offers an opportunity to save on your leisure hotel needs. Customers are saving up to 50% off their hotel bookings!  

 Save 15% off a $35 Purchase when you enter the code GMHP1156 at checkout
Edible Arrangements ® is the leading source of delicious, premium quality, artistically designed, fresh fruit arrangements. Our fruit arrangements are the finest solution, whether it's for business or personal. All of our delicious designs are made fresh to order by carefully selected

  $10 off your $50 purchase!
UBOXES.com is your source for Moving Boxes & Supplies direct from the Factory. Uboxes.com offers a full line of moving supplies, including packing tape, stretch wrap, bubble rolls, packing paper, bubble bags, and other packing supplies. 

Moving? Relax, We carry the load. Get double valuation coverage and priority dispatching at no additional charge!
Turn to Allied Van Lines and rest assured that you chose a company with one of the largest moving networks in the world. 

 Savings up to 20% on Standard Avis Rates
Renting from Avis means outstanding service and convenience, in addition to great rates on quality cars. Avis cars come with Avis people, and we try harder for you     

  Moving? Trust your move with the professionals and receive Non-peak rates and priority dispatching at no cost to you!
NorthAmerican Van Lines has over 75 years of experience of moving families, so trust your next relocation with the industry leader